MCKINLEY COUNTY 'SELF CURFEW' ORDINANCE PASSED
Categories: Community
---
April 13, 2020 - Today, the McKinley County Board of Commissioners passed a wide-ranging emergency ordinance to mitigate the spread of COVID-19.
Importantly, the ordinance "strongly encourages that until the governor revokes the Declaration of a Health Emergency…all citizens to choose to self-curfew beginning at 8:00 p.m. each evening and continuing until 5:00 a.m. the following morning." This ordinance impacts county residents and businesses.
To read the county's full ordinance as recently passed, CLICK HERE.
The City of Gallup Council had a similar ordinance scheduled for discussion during an emergency meeting today, but that meeting has been postponed due to technical difficulties while trying to broadcast publicly this afternoon. We will update our UNM-Gallup community when information regarding this potential ordinance becomes available.
Also, if you'd like to be added to the McKinley County emergency notification service (Code Red), CLICK HERE to register.
---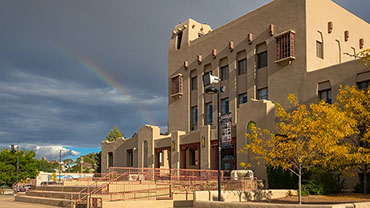 ---
Latest News
---
The University of New Mexico - Gallup
705 Gurley Ave.
Gallup, NM 87301
(505) 863-7500
---