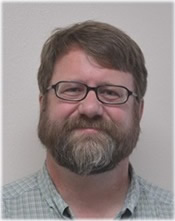 Bruce J. Gjeltema
Professor
---
---
I grew up in the Gallup area, attended Rehoboth Mission School, and raised three sons in Gallup.
B.A. 1982. History. Calvin College.
Ph.D. 2004. History. University of New Mexico
M.A. 1986. History. Northern Arizona University.
Hist 102: Western Civilization II
Hist 161: US History Survey I
Hist 162: US History Survey II
Hist 260: New Mexico History
Hist 352: History of Native America I
Hist 353: History of Native America II
Natv 150: Introduction to Native American Studies
Hist 336: Twentieth Century America (1920s to 1960s)
Hist 337: Twentieth Century America (1960s to the Present)
Hist 361: The TransMississippi West
Pols 200: American Politics
Amst 184: Introduction to American Popular Culture
UHon 121: Honors Legacy Seminar
My research interests, both primary and secondary, have always been in the service of students in my classrooms. Besides teaching introductory courses in Western Civilization, American History, and the History of New Mexico, I have spent most of my career offering a variety of Upper Division courses as part of the Extended University. Students at UNM-Gallup have taken my courses in Native American History, History of Twentieth Century America, and History of the American West. My specific archival projects have included history of United States Indian Policy, Navajo History, and history of Gallup and the Colorado Plateau region.
2014 National Endowment for the Humanities Seminar participant: The View From the East: The History of the American West from an Eastern Perspective
2013 UNM-Gallup Faculty Senate Outstanding Professional Service Award
2009 New Mexico Office of the State Historian Scholar
2007 National Endowment for the Humanities Seminar participant: The American Indian and Ethnohistory. University of Oklahoma