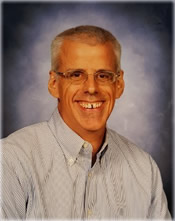 John Burke
Assistant Professor
Ph.D. Chemistry. University of Illinois
B.S. Chemistry. Trinity University.
Math
Math 106
Math 120
Math 118
Math 119
Chemistry 111
Chemistry 111L
Chemistry 212
2010 - 2015, adjunct faculty, University of New Mexico- Gallup
Academic Affairs General Education Faculty Fellow.
Outstanding Adjunct Faculty Award, UNM-G
Outstanding Teaching Assistant, University of Illinois.