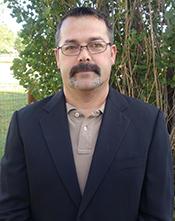 Jacob LaCroix
Visiting Lecturer
---
---
I am a retired firefighter having completed my career as a Fire Marshal. I enjoy my time with my family and maintaining a small modest half acre homestead consisting of gardening and animals.
AAS, Barton County Community College, 2004, Environmental Compliance
EMS 113
EMS 142
Transitioning into Clinical Coordinator
Lab Assistant
15 years of experience providing training, presentations, and classes to adults and children of all ages, school personnel, residents, guests to the area, hospital personnel and business establishments throughout Gallup and the surrounding areas. Subjects included: Emergency Medical Technician Basic, CPR BLS, 1st Aide CPR, Fire Prevention, Fire Extinguisher Training, Work Place Safety Training, Wildland S-130/S-190, Incident Command System, and Continuing education in EMS.
2014 - Chief of the Year, McKinley County Fire Department - Thoreau Volunteer Fire Department
2014 - Firefighter of the Year Award, Gallup Fire Department
2017 Fire Officer of the Year Award, Gallup Fire Department