Katherine Ortega
Co-Directors, Anna, Age Eight Institute
New Mexico State University, Cooperative Extension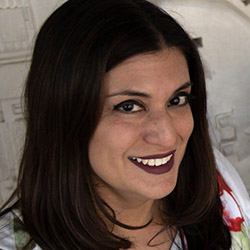 Dr. Katherine Ortega Courtney has a PhD in Experimental Psychology from Texas Christian University, where she studied at the Institute of Behavioral Research. Dr. Courtney worked with the State of New Mexico for eight years, first as the Juvenile Justice Epidemiologist, then as Bureau Chief of the Child Protective Services Research, Assessment and Data Bureau. An advocate for data-informed decision-making, Dr. Courtney championed and co-developed the New Mexico Data Leaders for Child Welfare program. She has worked in policy, research and has led community initiatives through her work at the Santa Fe Community Foundation and the New Mexico Early Childhood Development Partnership. She is also the co-author, with Dominic Cappello, of Anna, Age Eight: The data-driven prevention of childhood trauma and maltreatment, which served as a catalyst for the development of the Anna, Age Eight Institute in Santa Fe, New Mexico, where she serves as co-director. Dr. Ortega Courtney and Dominic Cappello wrote the follow-up book 100% Community to guide local leadership in every county in their work designing trauma-free and truly family-friendly cities and towns.
Conference Topic:
Trauma Impact on faculty, students, individuals, communities, institutions
Description:
This presentation will provide an overview of the 100% New Mexico initiative, a program of NMSU, designed to support county stakeholders in addressing adverse childhood experiences (ACEs), family trauma, social adversity in the form of barriers to vital services, historical trauma, historical service disparities, racism, classism and discrimination. The initiative is a county-based, data-driven and technology-empowered process that builds the capacity of each county to ensure that 100% of residents have access to the ten vital services for surviving and thriving that include medical care, mental health care, food security programs, housing security programs, transportation, parent supports, early childhood learning, fully-resourced community schools, youth mentor programs and job training. The presentation will provide participants with the collective vision, goals, activities, data-analysis process, research and framework for change that informs the initiative, currently in development in ten counties across New Mexico.
Other Speaker on this presentation: