JIMMY SANTIAGO BACA
POET | WRITER | ACTIVIST
VIRTUAL PRESENTATION AT
UNM-GALLUP
Keeping Hope Alive
Wednesday, March 24 | 3:30 p.m. | Zoom
Critically acclaimed Mexican-American poet, writer and activist Jimmy Santiago Baca will join our UNM-Gallup community for a virtual presentation "Keeping Hope Alive" on March 24th starting 3:30 p.m. via Zoom.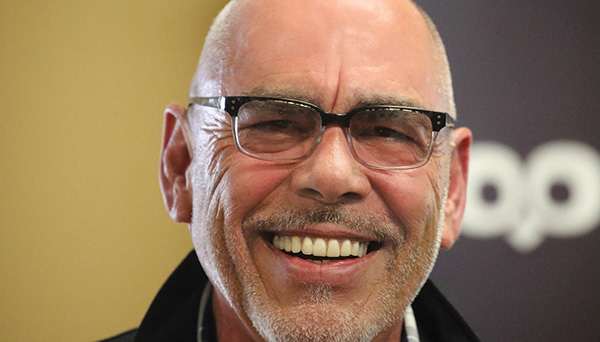 Don't miss this chance to learn from and interact with this inspirational author and artist. All are welcome!
Register Online below:
* required field
Personal Information:
ABOUT THE AUTHOR
Jimmy Santiago Baca is an award-winning poet, writer, and educator. He is the author of 18 books, including A Place to Stand, Healing Earthquakes, and A Glass of Water. His latest titles are When I Walk Through that Door, I Am and An Immigrant Mother's Quest. He is the recipient of numerous awards and honors such as the American Book Award for Martin & Meditations on the South Valley and the International Prize for his memoir, A Place to Stand. This memoir was made into a documentary film that aired nationally on PBS in 2018. His book Healing Earthquakes was an honoree of Phi Beta Kappa Society and won a Pushcart Prize. Baca is the writer and executive producer of Blood In/Blood Out, a Hollywood Pictures feature that has a cult-status following of millions globally.
Baca has been recognized for his community and educational outreach with a Humanitarian Award from the City of Albuquerque and the Cornelius P. Turner Award, honoring GED graduates who have made outstanding contributions in areas such as education, justice, and social welfare. The University of New Mexico awarded him an honorary PhD for his work teaching thousands of adults and kids to read and write. While Baca continues to write, he facilitates writing workshops and visits prisons, Youth Offender Facilities, and alternative schools for At-Risk Youth. He also oversees his non-profit Cedar Tree, Inc., which assists communities through its bookmobile that delivers free books to reservation, barrio, and inner-city schools and sends interns to aid teachers in rural communities lacking resources.
---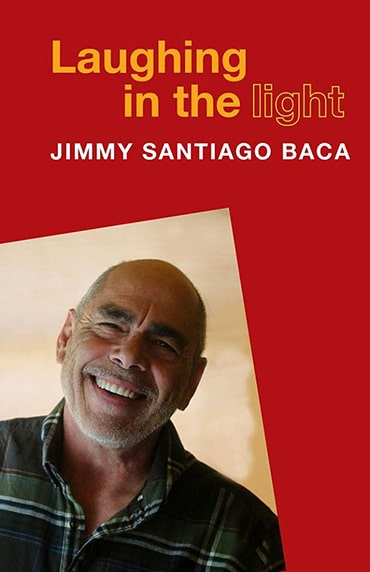 ATTENDEES ARE ENCOURAGED TO READ BACA'S LATEST BOOK
'LAUGHING IN THE LIGHT'
New writings are a revelation and reckoning
Consider that this book is simply about a poet and his quizzical look back at things that have changed or improved or gotten worse," Jimmy Santiago Baca writes in the preface of this collection of thirty essays intended as a sequel and counterpoint to his earlier acclaimed book, Working in the Dark: Reflections of a Poet of the Barrio. Laughing in the Light is Baca's first attempt to revisit his earlier writings, launching into the past twenty years with a renewed heart and wizened spirit as he shares his life experiences, what he has learned along the way, and how his views have changed.
Bacas's views of injustice are no less pointed today as he offers blistering condemnations of the experiences of Chicanos in America, yet these criticisms are given in the context of a man who considers himself lucky in life. The essays are eclectic and represent Baca's literary range—poetry and memoir coupled with social-political commentary on subjects close to his heart. The overriding theme of the essays is self-awareness as Baca invites readers to ride shotgun with him, a poet sharing words meant to make sense of the world.