CONGRATULATIONS TO DR. SABRINA EZZELL
---
April 28, 2020 - Congratulations are in order for Dr. Sabrina Ezzell, who recently completed her doctorate in education! Her dissertation is titled Progression and Completion Rates of Remedial Students in a Community College Setting.
"It really feels good to achieve this milestone," said Dr. Ezzell. "I learned about New Mexico's remedial student performance in 2015 and felt that research on the subject could benefit our students at UNM-Gallup. It took a village to get me to this point. I would like to thank Brittany Babycos for providing me with the data that I needed—along with leadership, faculty, and staff across campus who supported and encouraged me along the way."
On behalf of the UNM-Gallup community, Congratulations on this wonderful achievement!
---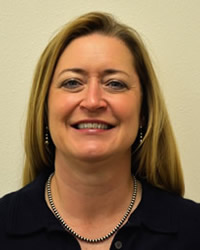 ---
Latest News
---
The University of New Mexico - Gallup
705 Gurley Ave.
Gallup, NM 87301
(505) 863-7500
---