GALLUP MAYOR REQUESTS EMERGENCY DECLARATION
Categories: City of Gallup
---
April 20, 2020 - You may have seen the very recent news that Gallup Mayor Jackie McKinney submitted a formal request to Governor Michelle Lujan Grisham today to declare a state of emergency within the city of Gallup as a result of the COVID-19 outbreak in our community. The request includes support from state law enforcement agencies, the New Mexico Department of Transportation, and possibly the National Guard.
While the impact of a possible emergency declaration may be minimal to our campus, we will continue to monitor this request and additional direction from the governor. UNM-Gallup is already positioned to mitigate the potential spread of the COVID-19 Coronavirus within our campus, including operating under limited operations through May 16, closing our fitness trail, and having only a handful of essential Tier 1 personnel on our campus.
When a formal emergency declaration is requested or enacted, it can be emotionally distressing to our community, so it is our hope that you can find some positive news below in the state COVID-19 update that includes some new openings effective statewide tomorrow.
Stay well. Stay focused on our mission. And be safe. We will finish this semester strong!
---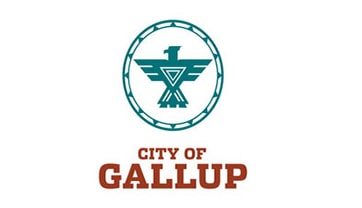 ---
Latest News
---
The University of New Mexico - Gallup
705 Gurley Ave.
Gallup, NM 87301
(505) 863-7500
---