LIMITED OPERATIONS EXTENDED TO MAY 16
Categories: Students Faculty Staff Community
---
April 21, 2020 - Yesterday, President Garnett Stokes extended our period of limited operations for UNM through Saturday, May 16. UNM-Gallup will continue to follow our guidelines that have been implemented for the past several weeks:
All UNM-G physical facilities will be accessible by authorized Tier 1 personnel only until further notice. The fitness trail is also closed.
This excludes: 1) The general public; 2) Admitted and registered students; and 3) Tier 2 and Tier 3 employees.
Our courses in progress will be conducted via remote instruction through the end of this semester.
Mail continues to be sorted every Wednesday. Please contact Linda at lbegayne@unm.edu to schedule UNM official business only mail and financial aid checks.
---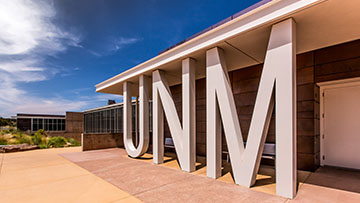 ---
Latest News
---
The University of New Mexico - Gallup
705 Gurley Ave.
Gallup, NM 87301
(505) 863-7500
---