UPDATE FROM THE ZOLLINGER LIBRARY
Categories: Zollinger Library
---
April 15, 2020 - From Jim Fisk, public services librarian:
I have prepared this Coronavirus LibGuide at http://unmgallup.libguides.com/c.php?g=1027719 by compiling information from a variety of sources including government guidelines, local and university policies and scientific research.
I also would also like to remind our teaching colleagues that our library subscribes to two film databases: Kanopy and Academic Video Online. Each collection includes plenty of content that may be linked or embedded in course pages without any restrictions associated with licensing. Best and be well.
---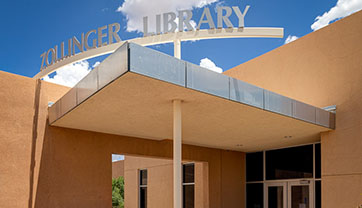 ---
Latest News
---
The University of New Mexico - Gallup
705 Gurley Ave.
Gallup, NM 87301
(505) 863-7500
---