GOVERNOR'S COVID-19 UPDATE MAY 28
Categories: Community
---
May 28, 2020 - Some highlights from the governor's update today:
7,364 total cases / 108 new today.
335 deaths / 6 new death announced today.
183,544 total tests conducted.
Rapid Response teams initiated on Monday (6/1) to focus on tribal populations, long-term care facilities, healthcare, restaurants, and utilities.
Effective June 1:

Restaurants may operate indoor dine-in service at 50% of maximum occupancy in accordance with COVID-Safe practices.
Hair salons, barbershops, tattoo parlors may operate at 25% of maximum occupancy. Clients seen on appointment-only basis.
Indoor malls may open at 25% of occupancy.
Gyms may operate at 50% of maximum occupancy.
Additional state parks will reopen in phases.
Drive-in Theaters permitted.
14-day quarantine order for airport arrivals; some business travel permitted without quarantine with COVID-Safe practices.
For the first time, the entire state is on the same health order—McKinley County is included! All regions are trending as they should. Good news!
Wearing masks in public, handwashing, and isolating when sick are still in place.
---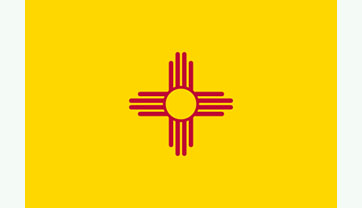 ---
Latest News
---
The University of New Mexico - Gallup
705 Gurley Ave.
Gallup, NM 87301
(505) 863-7500
---