UNM-GALLUP FACILITIES MANAGEMENT COMPLETING CAMPUS IMPROVEMENT PROJECTS FOR IMPROVED EFFICIENCY, SAFETY, AND COMPLIANCE.
By Ron Petranovich, Physical Plant Manager
Categories: Students Faculty Staff Community
---
September 15, 2020 - The UNM-Gallup Facilities Management is taking advantage of this quiet time to complete projects around the UNM-Gallup Campus so that when our students, faculty, and staff return they will quickly realize some improvements that have been made with them in mind.
With assistance from statewide General Obligation bonds, we have been able to replace every exterior pole mounted light fixture with new LED, energy-efficient fixtures. Not only do the new fixtures provide a much higher level of lighting, but they also operate at a fraction of the cost and are intended to be maintenance free for the long-term.
Additionally, we are correcting some ADA access and parking conditions at the Calvin Hall Center north parking lot so that we can obtain federal and state compliance in these areas. We are also installing new sidewalk along Vo-Tech Drive on the north side of the campus to get pedestrians out of vehicle traffic and allow for much safer parking and building access.
We'd like to share a few photos below of our progress to showcase these campus improvements that will prepare us for an eventual return to campus in the coming months.
Calvin Hall Center North Parking Lot.
ADA upgrades and parking lot rehabilitation. This project will make this parking area and entrance compliant with ADA Standards as required by state and federal guidelines as well as complete a much-needed replacement of all the deteriorated curbs and gutters.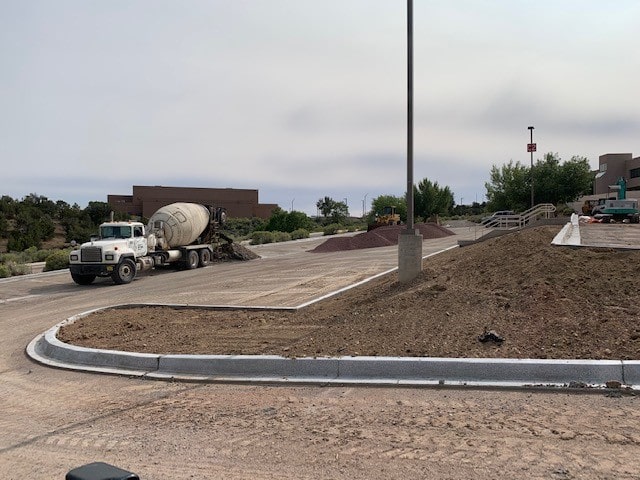 New pedestrian sidewalk along Vo-Tech Drive.
Several years ago, when we widened this street, we didn't have the budget to complete it as envisioned. Recently, we have been able to install a pedestrian sidewalk on the south side of the street for those who park along this drive allowing for much safer access to both Gurley Hall and Student Services Building. Paid for with General Obligation Bonds provided by the state.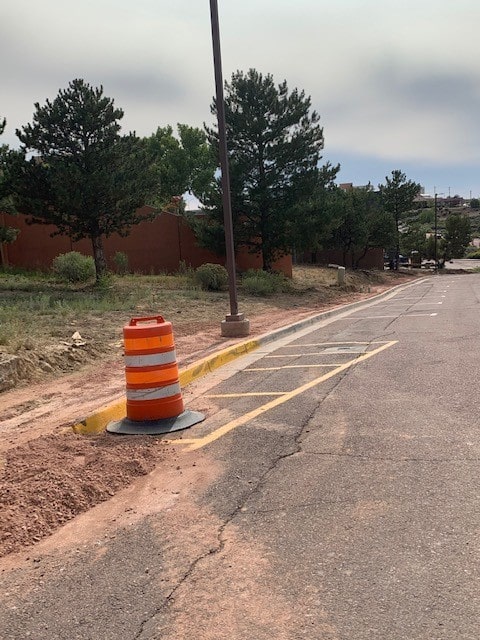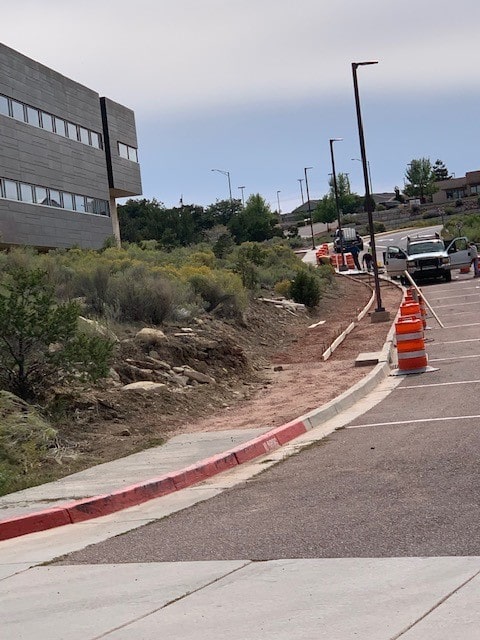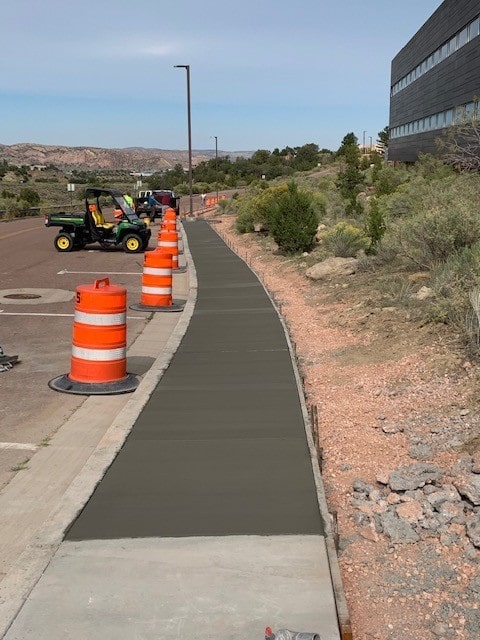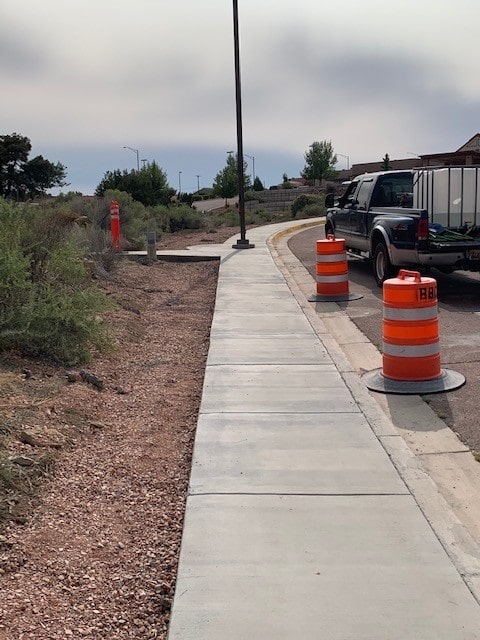 ---
Latest News
---
The University of New Mexico - Gallup
705 Gurley Ave.
Gallup, NM 87301
(505) 863-7500
---