Red Mesa Review Collective Bios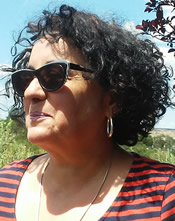 Carmela Lanza is an associate professor of English at UNM-Gallup. Her writing has appeared in numerous journals and anthologies including Comparative Woman, Chantwood Magazine, BorderSenses, RHINO, Voices in Italian Americana, The Blue Collar Review, Southwestern Women: New Voices, Melus, and Puerto del Sol. Her first chapbook of poetry, Long Island Girl, was published by Malafemmina Press, and her second chapbook of poetry, So Rough A Messenger, was published by Finishing Line Press. As a graduate student at UNM, she studied with poets Gene Frumkin, Patricia Clark Smith, and U.S. poet laureate, Joy Harjo.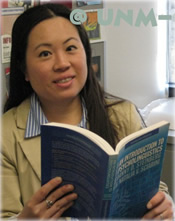 Dr. Yi-Wen Huang is from Taiwan and a Professor of English and Linguistics at UNM-Gallup. She lived and attended universities in Long Island, NY and Pittsburgh, PA. Her research focuses on language and affect. Her hobbies include zumba, winter hiking, spinning, thrift shopping, edm, and traveling as a foodie and tea aficionado. Her poetry has appeared in such publications as Aji, For the Sonorous, NYSAI Press, The Write Connection, and Spire Light: A Journal of Creative Expression.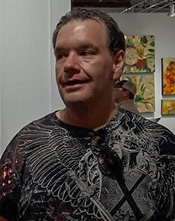 Tom McLaren has traveled extensively and lived in East Asia as a Professor of Literature & Oratory. His academic background is in Avant-Garde theatre: European, American, and African American. He teaches Communication and Theatre at UNM Gallup. His hobbies are traveling in Canada, Northern Europe, and the Baltic and former-Soviet states, and techno clubbing. He recently switched from jujutsu to aikido and loves various types of electronic music.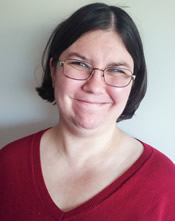 Dr. Keri Stevenson is an Assistant Professor of English at the University of New Mexico-Gallup. She teaches eco-focused composition classes and developmental English. Both her academic and creative writing are inspired by the birds she shares her life with.
---
Explore more Community options:
Community Education and Workforce Development DWI Facilities Food Service HiSET® Red Mesa Review