UNM-GALLUP WELCOMES NEW FACULTY, APPOINTMENTS
Categories: Students Faculty Staff
---
August 19, 2020 - UNM-Gallup is pleased to announce the following appointments and welcome new faculty for the 2020 fall semester:
JORDAN BALABAN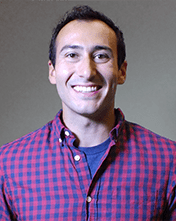 Jordan Balaban is a new assistant professor of biology in the Division of Mathematics, Physical and Natural Sciences at UNM-Gallup. He completed a Master's Degree in Integrative Biology (2013) at the University of Rhode Island, and his PhD in Ecology and Evolutionary Biology (2018) from the University of California-Irvine. He did his postdoctoral training at the University of Leeds in England from 2018-2020. Jordan was also a pedagogical fellow while pursuing his doctoral degree—a cross-disciplinary training program to discuss theory and best practices in pedagogy at the undergraduate level. He subsequently trained incoming graduate student teaching assistants in pedagogy. Jordan's main research interests are in comparative physiology—in particular, the effect of temperature on muscle function in ectotherms.
---
JACOB LACROIX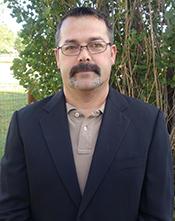 Jacob LaCroix has been named as a visiting lecturer for the EMS program. Jacob has an AAS in Environmental Compliance—and has 12 years of experience teaching the Emergency Medical Technicians Basic Course through the UNM EMSA in the Gallup McKinley County area. Jacob most recently retired from the Gallup Fire Department, finishing his career as the Fire Marshal.
---
SARAH LLANQUE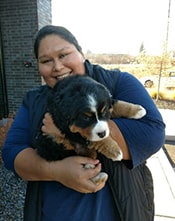 Sarah Llanque has been appointed as an assistant professor of Nursing. She holds a doctoral degree in Nursing with a minor in Gerontology from the University of Missouri-Kansas City. She also holds a Bachelor's degree in Nursing from Jacksonville University and an Associate Degree in Nursing from Santa Fe College. She currently works as a family nurse on an as-needed basis. Dr. Llanque is an Aseto'ne Network Project mentor, where she mentors Native American students from tribal colleges and universities interested in research. Dr. Llanque was the nursing program director and faculty member at Navajo Technical University prior to coming to UNM-Gallup
---
LOWELL BAUTISTA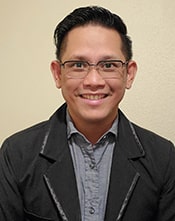 Lowell Bautista is a new assistant professor of Nursing in the Division of Education, Health and Human Services at UNM-Gallup. He received a Bachelor of Science in Nursing in 2004 and a Master of Arts in Nursing in 2012 from the University of the City of Manila. At UNM-Gallup, he is teaching the Assessment and Health Promotion Lab and the simulation and clinical intensive courses. Lowell previously taught at UNM-Gallup as adjunct faculty in the Nursing Department. He authored a research paper titled "Assessment of the Metacognitive Awareness of Nursing Student: Implication to Teaching-Learning Process" in 2012.
---
ANDREW MCFEATERS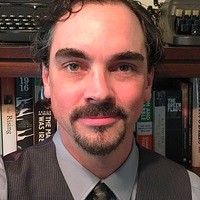 Andrew V. McFeaters is an assistant professor with the English Department at UNM-Gallup. Specializing in Irish and modernist literature, he acquired a Master of Arts degree (2003) and PhD (2010) in English at Florida State University. Prior to joining UNM-Gallup, he taught at Broward College, where he coordinated the annual literary festival, wRites of Spring. In addition to publishing peer-reviewed articles on the writings of James Joyce, Samuel Beckett, and Flann O'Brien, he has published short fiction in two collections, Escapements and Backspaces (forthcoming)—part of the Cold Hard Type series, which is dedicated to the craft of using typewriters for creative writing. As a faculty, Andrew says that he has learned from students: "My students have taught me about humility, kindness, and humanity. They are as much my teachers as I am theirs."
---
ROSEANNA MCGINN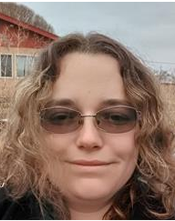 Roseanna McGinn has been appointed as the permanent director at UNM-Gallup for the Health Information Technology Program. She holds an Associate Degree in Health Information Technology from Hodges University in Naples Florida. She obtained the RHIT credential from AHIMA in 2013. She holds two bachelor degrees from the University of New Mexico—one in biological anthropology and the other in European studies. Additionally, she has a Master's degree in Health Care Administration from Northcentral University. Roseanna has served the New Mexico chapter of AHIMA as president while its top priority was lobbying for a change in code set from ICD-9 to ICD-10. Roseanna was the director of health information technology and program chair at ITT Technical Institute prior to coming to work for UNM-Valencia and UNM-Gallup.
---
TONYA THACKER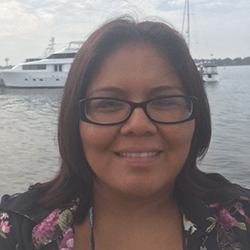 Tonya Thacker has been appointed as the director at UNM-Gallup Adult Education Center. She holds a Bachelor's Degree in Elementary Science Education from the University of New Mexico and a Master's Degree in Educational Leadership in Higher Education from New Mexico State University. She is currently pursuing an Ed.D. in Higher Education Administration at the University of Alabama in Tuscaloosa. Prior to her new appointment, Tonya was with the UNM-Gallup Nursing Program. She has previously worked at the University of Arizona with Early Academic Outreach and the College of Medicine.
---
Latest News
---
The University of New Mexico - Gallup
705 Gurley Ave.
Gallup, NM 87301
(505) 863-7500
---