GALLUP AND NAVAJO NATION COVID-19 CASES PERSIST
Categories: Community
---
May 19, 2020 - Our Gallup community and the Navajo Nation remain in the national spotlight as the COVID-19 pandemic continues to impact rural communities—further illustrating the importance for all of us to take recent public health orders seriously, including making sure we wear masks or face coverings while in public.
According to a New York Times interactive map, Gallup currently leads the nation in pandemic-related deaths per capita in the last two weeks (57 recent deaths) and the city of Farmington is listed at number 13 with 30 recent deaths. Both Farmington and Gallup are classified by the Times as seeing cases either flattening or decreasing, which is positive news.
In today's New York Times, you can read more about how the crisis is impacting our rural healthcare systems in the article titled Outbreak on Edge of Navajo Nation Overwhelms Rural Hospital (registration is free but required now on the NY Times site).
On Sunday, May 17, the Navajo Nation reported 90 new cases but, fortunately, no additional deaths. The total number of positive COVID-19 cases for the Navajo Nation has reached 4,002. A total of 24,886 COVID-19 tests have been administered with 18,380 negative results. In March, healthcare experts projected that the Navajo Nation would see its peak in new cases in mid-May.
The Navajo Nation does have a great COVID-19 site with an updated map showing current case numbers, recent press releases, and other public health orders for community information and ongoing updates.
---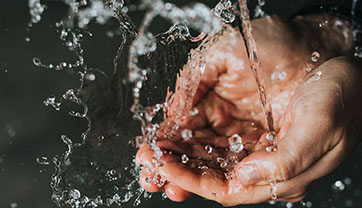 ---
Latest News
---
The University of New Mexico - Gallup
705 Gurley Ave.
Gallup, NM 87301
(505) 863-7500
---