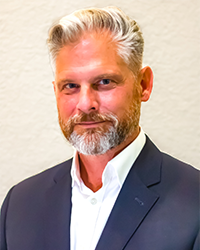 Dr. James Malm
Chancellor
Message from the Chancellor
Dear Members of the UNM-Gallup Community,
It is with a sense of purpose, passion and enthusiasm that I welcome you to the University of New Mexico – Gallup campus. Here at UNM-Gallup we celebrate and embrace our diversity, our academic excellence, our great student successes and our 50-year presence within such a wonderful community.
UNM-Gallup truly is a remarkable place brimming with possibilities and ready to engage students with outstanding faculty and staff who believe that when we support and believe in each other, the outcomes can be limitless. Here we recognize the importance of a strong and relevant education – both inside and outside the classroom.
Students at our college have the opportunity to choose from a variety of certificate and degree programs some of which are intended to lead directly to employment and some of which prepare for transfer to a four-year institution to seamlessly continue studies. We think our friendly and peaceful campus will inspire you to dream big and achieve even bigger.
I encourage you to use this website to explore UNM-Gallup. I think you'll find what our students have already discovered – UNM-Gallup is a place to achieve your educational and professional goals in a supportive environment where the passion of our faculty intersects with the desire of students to learn, experience and succeed.
Best regards, James.
---
---
Explore more Administration options: