Application Process
What can I anticipate once my application is submitted?
Student Accesses Application
Click on the APPLY NOW link to access the online application.
Student Completes/Submits Application
Please be sure to answer all questions for a complete application. Incomplete applications will delay the admissions process. Be sure to include all supporting documents which may be sent via scanned email, fax or mail.
Student Interview is Scheduled
Once the application is received, Upward Bound will contact the student within 1-3 business days to schedule an intake interview. The student will be sent an email.
Student is Notified about Admission Decision
After the student has completed their admission interview, the Upward Bound program will deliberate and contact the student and their parent/guardian 1-3 days after the scheduled interview. Students will be notified via email about the admission decision.
Student Attends Upward Bound Orientation
Once the student has been accepted into the Upward Bound program, they will be receive an email regarding the Upward Bound orientation. This is a mandatory session for all new students and parents/guardians.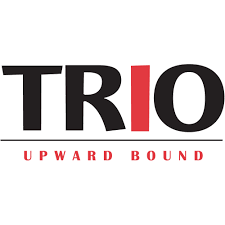 Operating hours
Monday - Friday:
8:00am - 5:00pm
Contact Information
Mailing Address:
The University of New Mexico – Gallup
TRIO Upward Bound
705 Gurley Ave
Gallup, NM 87301
Physical Location:
The University of New Mexico – Gallup
Gurley Hall Building - Suite GH1101
We are located directly across UNMG IT Office
Email: upwardboundgallup@unm.edu
Phone: (505) 862-9080
Fax: (505) 726-6309