Our Mission
The mission of the UNM-Gallup Branch Human Resources Office is to partner in the alignment of human talent for staff personnel in order to provide tools and resources for workforce effectiveness.
If you are looking to make a difference, UNM-Gallup is committed to academic excellence which starts with quality professionals to advise, instruct and support students in achieving their educational goals. We value our diverse community by respecting the traditions and unique cultures of the many groups we serve.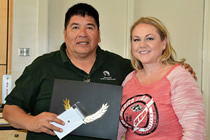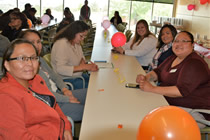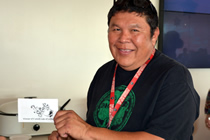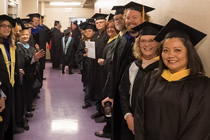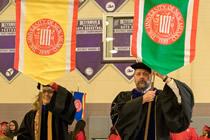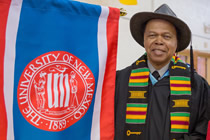 UNM-Gallup Faculty and Staff (click on photo to enlarge)
---
---
Campus Kudos
The Campus Kudos recognition program allows you to express appreciation to UNM-Gallup employees (faculty/staff/student workers) for their contributions to our campus.
Download a
Campus Kudos Form
Download campus Kudos form on your computer. Complete the campus Kudos form and submit to yyoe@unm.edu or wlee@unm.edu
---
Employee of the Month Nomination
Our employees play a vital role at UNM-Gallup Branch where it is encouraged for supervisors to nominate a UNM-Gallup campus employee who demonstrates/performs in an exceptional manner by exemplifying outstanding services through his/her work and exhibiting a positive and supportive behavior and attitude
Download a
EOTM Nomination Form
Download EOTM Nomination form on your computer. Complete the EOTM Nomination form and submit to yyoe@unm.edu or wlee@unm.edu
---
UNM Job Opportunities
Visit UNM Jobs website for more UNM current vacancies.
Go to UNM Jobs
Our Staff
Yatisha Yoe
HR Administrator 1
505-863-7605
  yyoe@unm.edu
Wilma Lee
HR Tech
505-863-7557
  wlee@unm.edu
---
Office Hours
Monday-Friday
8 a.m. to 5 p.m.
---
Employee Resources
---
Helpful Links
---
---
Notice of Non-Discrimination: The University of New Mexico-Gallup, as an equal opportunity/affirmative action employer and educator, complies with all applicable federal and state laws regarding nondiscrimination and affirmative action. The University of New Mexico-Gallup is committed to a policy of equal opportunity for all persons and does not discriminate on the basis of race/ethnicity, color, national origin, age, spousal affiliation, sex, sexual orientation, gender identity, medical condition, disability, religion, pregnancy, genetic information, or veteran status in employment, educational programs and activities, and admissions, and provides equal access to the Boy Scouts and other designated youth groups. Inquiries or complaints may be addressed to the Office of Equal Opportunity whose Director serves as the 504/ADA Coordinator and Title IX Coordinator on UNM main campus: 505-277-5251. For referrals to main campus see: UNM Gallup Title IX Coordinator; Director of Student Affairs, SSTC Room 276. Telephone: 505-863-7508. For Referrals to main campus regarding Section 504 compliance; Student Success Specialist, Gurley Hall Room 2205 B. Telephone: 505-863-7527.
---