Red Mesa Review Collective Bios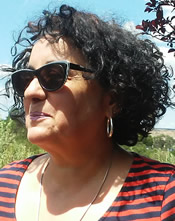 Carmela Lanza is an associate professor of English at UNM-Gallup. Her writing has appeared in numerous journals and anthologies including Comparative Woman, Chantwood Magazine, BorderSenses, RHINO, Voices in Italian Americana, The Blue Collar Review, Southwestern Women: New Voices, Melus, and Puerto del Sol. Her first chapbook of poetry, Long Island Girl, was published by Malafemmina Press, and her second chapbook of poetry, So Rough A Messenger, was published by Finishing Line Press. As a graduate student at UNM, she studied with poets Gene Frumkin, Patricia Clark Smith, and U.S. poet laureate, Joy Harjo.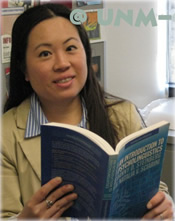 Dr. Yi-Wen Huang is from Taiwan and an Associate Professor of English and Linguistics at UNM-Gallup. She lived and attended universities in Long Island, NY and Pittsburgh, PA. Her research focuses on language and affect. Her hobbies include zumba, winter hiking, spinning, thrift shopping, edm, and traveling as a foodie and tea aficionado. Her poetry has appeared in such publications as Aji, For the Sonorous, NYSAI Press, The Write Connection, and Spire Light: A Journal of Creative Expression.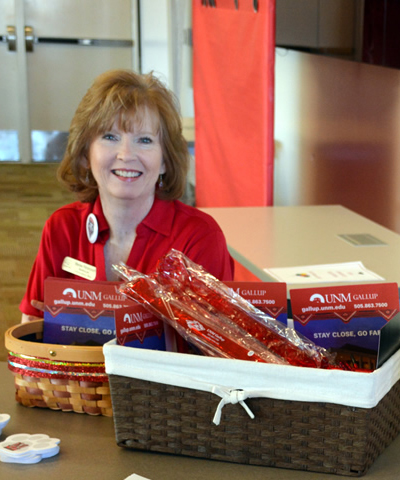 Marilee Petranovich was born on May 22, 1962 in Baltimore, Maryland. She made friends all across the country as she and her family lived in Maryland, North Carolina, Minnesota, Texas, and Alaska before settling in Gallup, NM in 1973. She graduated from Gallup High School in 1980 and then from the University of New Mexico in 1984 with a degree in psychology. When her first child was born she decided to be a stay-at-home mom and spent the next 18 years dedicated to loving, teaching, and helping her three kids grow.
View complete Bio on Marilee's Online Memorial webpage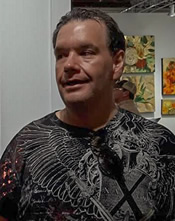 Tom McLaren has traveled extensively and lived in East Asia as a Professor of Literature & Oratory. His academic background is in Avant-Garde theatre: European, American, and African American. He teaches Communication and Theatre at UNM Gallup. His hobbies are traveling in Canada, Northern Europe, and the Baltic and former-Soviet states, and techno clubbing. He recently switched from jujutsu to aikido and loves various types of electronic music.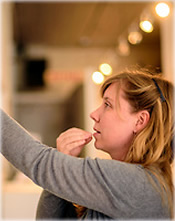 Kristi Rae Wilson deconstructs and reshapes fabric remnants to address domestic attachment in familial roles, legacies, and everyday stories. Wilson's work seeks to understand the traditions, memories, and associations of the various communities she exists within.
She received her MFA in Jewelry/Metals from the University of Illinois in Urbana-Champaign. Her work has been included in international and national publications and exhibited throughout the United States. The Society of North American Goldsmiths (SNAG) awarded her the Educational Endowment Scholarship to participate in the Jewelry Opere Workshop (Netherlands) where she studied with contemporary jeweler, Ruudt Peters. Wilson, was an Artist-In-Resident at the Houston Center for Contemporary Craft (2010-2011), a guest lecturer at Bowling Green State University (2012) and New Mexico State University (2014). Recently, she served as the Gallery Assistant Manager for the Ingham Chapman Gallery (2015-2016). Wilson currently teaches Small Metals Construction, Intro to Art History and Drawing at the University of New Mexico-Gallup.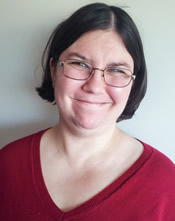 Dr. Keri Stevenson is an Assistant Professor of English at the University of New Mexico-Gallup. She teaches eco-focused composition classes and developmental English. Both her academic and creative writing are inspired by the birds she shares her life with.
---
Explore more Community options:
Community Education and Workforce Development DWI Facilities Food Service HiSET® Red Mesa Review